Mon, 17 October 2011, 1:49 am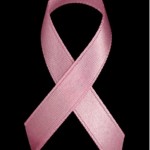 It's been a few days now since I've returned from South Carolina to remember my Aunt Wendy who died of breast cancer on October 9, 2011 at the age of 46. When I went to her wake, my Dad asked if I would say a few words at her funeral because he simply could not speak about his sister through the grief. I considered it for a moment, then said "Of course"…knowing not at all what I would say at 1pm the next day. I woke up groggy from an emotional night. My wife and kids left me alone in the hotel long enough to scribble my thoughts. I broke down more than once trying to encapsulate my feelings in such a short period of time. Luckily I had a couple of blog posts to work from, and the obvious cajoling from Aunt Wendy's spirit to guide me through. At the last minute before having to join the funeral procession, we printed the eulogy in the hotel business center.
October 13, 2011 – 1pm Bass-Cauthen Funeral Home
Good Afternoon. I'm Kris Rzepkowski, nephew of Wendy Vosper (Rzepkowski). Today we celebrate the life of a dear friend, beloved wife, cherished sister, daughter, and adored aunt. When I say celebrate, I mean it. We're remembering a person for whom life was full of celebration, joy and fun.
Wendy has been my kindred spirit from birth. She became my aunt on her 10th birthday April 2nd 1975, giving us a closeness in age that almost made her my big sister.  When I was a kid, she was the "cool aunt" who would play with my sister, Lindsey and me when our parents had enough – Game after game, coloring book after coloring book. Though Aunt Wendy never had kids; her nieces, nephews, and great-nieces and nephew know that the Snoopy-loving, chocolate sharing, stuffed animal squeezing, Disney worshipping, always smiling lady was their "cool aunt" too.
I remember that Wendy worked at Wendy's (the fast food joint). I thought for sure that she owned the place, so I begged grandma to take me there for special treatment. I was impressed when she took my order for a Frosty and the change from grandma's dollar came spitting out of the coin return. As we grew older, Aunt Wendy became a stunning beauty who always had a boyfriend. That didn't stop her from taking me with her on her dates to the Putt-Putt. Through my most awkward teenage years, she was the one who built me up and called me handsome, even though I always felt like such a dork. That kind of encouragement from someone so beautiful on the outside showed me what I always knew – how beautiful she was on the inside. In adulthood, Aunt Wendy remained a positive influence on my life. She, along with my grandmother has the most faith-filled lives of anyone I know. Through the ups and downs of money, marriage, and jobs I could always talk to Aunt Wendy about anything. After we talked, we always came out the other side knowing that we were there for each other.
I can tell from so many of Wendy's friends from work and other acquaintances here in South Carolina that she bestowed the same kind of blessings on everyone. She genuinely cared for other people and wanted only to nurture and build others up because that brought her so much joy.
Wendy's brothers, Neal, Dick and Terry can tell you a tale of the little ski bunny in their family. She started as a good excuse to keep her dad "Lefty" at the bottom of the hill watching over her. Very quickly though, she had the old man schussing, and her 3 proud brothers racing to keep up. Wendy could smoke people 5 years older than her. Lefty is probably at the top of the hill right now learning a new trick from Wendy, and she is likely giving her dad a huge welcome home hug.
Grandma Esther reminded me of how close she and her only daughter were. They loved to travel together and shop together. If the sun could kiss their skin and the shops accepted Visa from San Diego to Orlando and everywhere in between, the 2 lady Rzepkowski's could be found spending time together. Wendy was the only one who could say "Mom, what's with that blouse? You look like you got eaten by an elephant." and could get a smile. Wendy wanted to go next to Oregon with Grandma. It's too bad Oregon won't get to add that party to their tourism budget.
Ian, I know that when you were married in 2007 to Aunt Wendy, that your song was God Blessed the Broken Road that Brought me straight to you. Later that year, cancer put a speed bump in that road. Just know how thankful we are that you were there for Wendy, and our hearts grieve for you now as you've lost your partner in this journey. God Bless your future.
You know, Christmas was Wendy's day. For weeks beforehand she would decorate grandma's house, creating elaborate Christmas tree themes year after year. Then there was the shopping. Wendy loved the chase, even willing to accompany Uncle Neal on his Christmas Eve last-minute missions. She made sure there was something under the tree for everyone, usually applying her keen sense of style. From grouchy grandpa to all the girly girls, "clothes for all" was her motto. Each gift she wrapped with so much tape that you had to tug-of-war to get inside. On Christmas morning she played Santa's favorite elf, delivering gifts and smiling that gorgeous grin as we all enjoyed creating a mountain of bows and crumpled wrapping paper.
In December 2010, Wendy rallied from an extremely difficult run of cancer treatment. Though she could barely leave her own bedroom, she, Ian and grandma made the 12 hour trek to Rochester NY to join the family for what would be our last Christmas together. It was like 3 years of hell had never happened. She still had her smile, still had her Christmas spirit.
We all knew that Wendy was struggling, but her Rzepkowski stubborn-ness wouldn't let us know how bad it hurt for her really. That's called dignity my friends. We are all so proud of you Aunt Wendy for the dignity and grace that you showed against a disease you didn't deserve. Somewhere, up there you are smiling down on us, knowing that you won. You beat it, and I love you!
Aunt Wendy was a closet poet. When she wanted to show her mom and dad how much they meant to her she would create poems. I do not have that same gift, but in closing I'd like to share the lyrics of a poem written in the form of a song by Michael Jackson. It's called Gone to Soon.
Like A Comet
Blazing 'Cross The Evening Sky
Gone Too Soon
Like A Rainbow
Fading In The Twinkling Of An Eye
Gone Too Soon
Shiny And Sparkly
And Splendidly Bright
Here One Day
Gone One Night
Like The Loss Of Sunlight
On A Cloudy Afternoon
Gone Too Soon
Like A Castle
Built Upon A Sandy Beach
Gone Too Soon
Like A Perfect Flower
That Is Just Beyond Your Reach
Gone Too Soon
Born To Amuse, To Inspire, To Delight
Here One Day
Gone One Night
Like A Sunset
Dying With The Rising Of The Moon
Gone Too Soon
Gone Too Soon…
I post this here only because so many people from my family and those who visited the service asked me to.