Mon, 27 February 2012, 12:16 am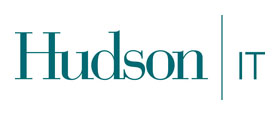 In this, my eighth year at Hudson I have embarked upon a different role that has already made me crazy busy in the first quarter. It started in the middle of last year, when my boss and I discussed the changing roles of marketers, and the skills we needed in the department to be the best possible business partners to the organization. Able to make one additional hire, I was given a unique choice; hire a marketer to lead the IT practice, or hire my replacement so that I could become that lead marketer. This was not an easy decision. I have prided myself on being the online marketing guru within my company. If I brought in more online talent, wouldn't that limit my unique value proposition to the organization?
The answer as I thought about it, should be no. In fact online marketing ought to be the core competency of ALL marketers in a B2B professional services business. Why? Because buyers have shifted the primary source of their decisions from their peers to online sources. It only made sense that whatever role I wished to play, we should go out and find the best potential online marketers to join us.
With that decision made, we posted an online marketing manager job in June. We screened many excellent candidates. In the end, it came down to 2. Just as we had to make the tough decision on who to hire, a more traditionally trained copywriter decided to leave our team. We made the bold move to hire BOTH of our top candidates (one to replace our departed colleague). Starting in August, I had the great pleasure to onboard Bobby Wilson and Beth McEnery, two outstanding professional services marketers in the Chicago area.
Through the end of the year, our entire team was tied into the rebuild and launch of all of our global websites on a new Content Management System (DotNetNuke) with a new design, and a heightened focus on SEO and lead generation. As the project wound down to launch, I finally had the team that could effectively do some of what I have been doing in interactive for 8 years so that I could transition to a more all-encompassing lead marketer role.
Onward Toward Hudson IT
I have always preached that the only way to grow is to make yourself uncomfortable. If you aren't uncomfortable in the things you are doing, then you aren't learning. You have to learn new skills and do them with proficiency in order to make yourself comfortable again. It is purposeful career stress. Even though I was performing my interactive marketing duties to a level of proficiency, I needed a new challenge. I needed to be uncomfortable.
I accepted the responsibility of becoming the lead marketer on the Hudson IT business as well as continuing my primary responsibility as Director, Interactive Marketing for our North America region. Check out my new professional bio on the Hudson IT website. As lead marketer, my duties have already diversified to marketing strategy, increased budget responsibility, sales literature development, event planning and management, and brand positioning to name a few. While these new areas of learning alone are enough to keep me busy, I have also taken on additional people management responsibilities within our team. I'm very much looking forward to achieving outstanding results for the IT practice and helping to guide the careers of our new marketers. 2012 should be a great year!